|| 1. Great Jumping Off Points || 2. Women's Organizations ||
|| 3.Women's Online Magazines, Journals & Resources Guides ||
|| 4. Women's Politics & Activism || 5. Women's Web, Online & Computer Resources ||
|| 6. Women's Home, Family & Health Resources || 7. Wild, Wooley, Wicked & Just Plain Fun ||

Category VII. Wild, Wooley, Wicked & Just Plain Fun
All Men Must Die
This one you have to see for yourself. Words escape me.
Bitch- A cool zine with rants, chats and a unique collection of links. Excellent design!


.
.

Brillo Magazine
Women on the web and in your face.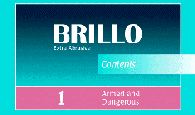 Cupcake: the online magazine for bad girls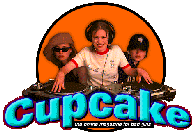 Epona's World
A beautifully constructed and historically intersting site
dedicated to Epona, the ancient Celtic Horse Goddess.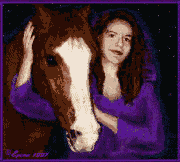 Female Vocal Music WWW Site
A very comprehensive and throughly enjoyable listing (with many links) of female vocal musicians and bands of all genres. Excellent!

Feminist Science Fiction, Fantasy, & Utopia
A celebration of and discussion forum for this wonderful and often overlooked genre.

Film & Destroy
Pointed commenatary on women in film.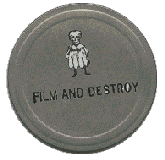 Guerrilla Girls
A group of women artists and arts professionals who make posters about discrimination.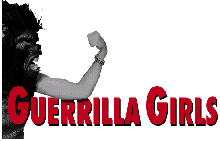 Goddess Art web site
Goddess Art and resources from artist Kate Cartwright.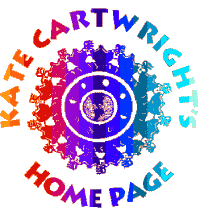 Harbinger
Perspectives on and tools for the new millennium
including the desert-based Phoenix Rising Retreat for women.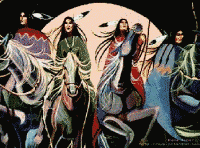 Journeywoman Magazine
Reviewed in the WomanSource, this is an excellent online e-zine chocked full of resources and information for women who love to travel.


.
.

LadySlipper Music
The most comprehensive Catalog & Resource
Guide of Music by Women is now online.

Maxi
From the creators of Bitchmag.com comes this deliciously wicked online magazine with pointed commentary on everything from June brides to Disney.
one angry girl designs
T-shirts and more t-shirts of the radical feminist flavor.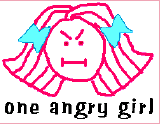 Sacred Journeys for Women
A site offering journeys especially for women to reconnect to the Goddess energy at sites where she has been honored for millenia.

SeaFATle
The online home of SeaFATle, a not-for-profit women's collective of fat
feminists and their allies, dedicated to activism and support.

Soho Bevy Stories
Sohobevy is a grandmother who overcame divorce, dyslexia, bankruptcy and a move to the "Big Apple." She went from surviving to thriving and now
maintains a bed and breakfast in Soho and recently opened her own website that includes Closet stories, SoHo Postcards and the Cybergranny comic strip.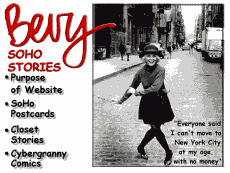 Tantra.com
Tantra.com is a worldwide forum presenting discussion,
information and products relating to Tantric and esoteric
sexuality, sacred sex and sexual enhancement.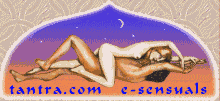 Women of the Road
For women motorcyclists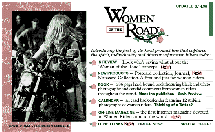 Women's Sports Images
From posters to trading cards, great sport's images of women in action and she's always looking for more.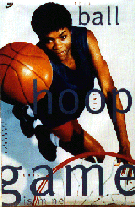 ---