|| 1. Great Jumping Off Points || 2. Women's Organizations ||
|| 3.Women's Online Magazines, Journals & Resources Guides ||
|| 4. Women's Politics, History & Activism || 5. Women's Web, Online & Computer Resources ||
|| 6. Women's Home, Family & Health Resources || 7. Wild, Wooley, Wicked & Just Plain Fun ||

Category IV. Women's Politics, History & Activism

American Women in Uniform
A history of their past and information for the present.
Did you know that there are almost two million women veterans?

ACLU Women's Rights

.
.
.
Christian Science Monitor's "Where Women Stand" series
A five-part look at women's status150 years
after the beginning of the Women's Rights Movement.

Empowerment Resources
A resource site dedicated to personal growth, social change,
and ecology. It includes a Quick Green Guide to the Internet
with over 120 links and over 180 good empowerment resource books.

Feminist Activist Resources on the Net

Feminists for Free Expression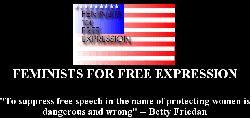 The Guardian Newsletter
Published by Professional Options, this online newsletter details national and international environmental service trips involving research assistance, wildlife habitat restoration and preservation, rebuilding of international communities, teaching languages to other cultures.

InterActivism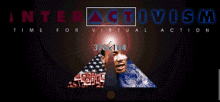 The Liberated Women's Channel
Internet talk radio on women's issues
and interests. Very cool. Check it out.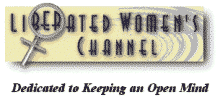 ON THE ISSUES:
The Progressive Woman's Quarterly
The online Website and sampler for a feminist, humanist magazine of critical
thinking, dedicated to fostering collective responsibility for positive social change.

NARAL
An organization and informational resource site dedicated to
better access to more effective contraceptive options and better
access to other kinds of reproductive health care and information.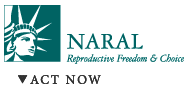 The Willendorf Pages
An excellent site dedicated to empowering women and preventing violence by embracing the fundamental human dignity and worth of each of us.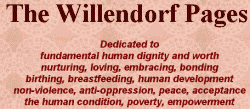 Women, INK.
Women, Ink. is a project of the International Women's Tribune
Centre to market and distribute resources on women and development
worldldwide. The site offers a fascinating collection of the newest and
best books on women and development.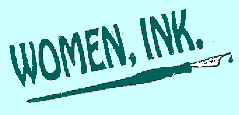 ---