Here's our hotlist of great sites for women. Some are slick and professional. Other's are more homegrown, starting out as student projects or first time efforts. We honor each of them and the efforts of their adventurous web weavers on this new frontier.

To make your surfing more fun and productive, we carved out a few categories. Keep in mind that the categories are overlapping and collaspable. Check out more than one, or better yet work your way through the list. By the way, this site is interactive and constantly under construction. Please share your favorite woman-powered links (we'll post them here) and other resources with us.
|| 1. Great Jumping Off Points || 2. Women's Organizations ||
|| 3.Women's Online Magazines, Journals & Resources Guides ||
|| 4. Women's Politics & Activism || 5. Women's Web, Online & Computer Resources ||
|| 6. Women's Home, Family, Sprituality & Health Resources || 7. Wild, Wooley, Wicked & Just Plain Fun ||

Category I. Great Jumping Off Points


Amazon City
A virtual Web city for women with a web directory, online
mall and a unique mix of community and interesting content.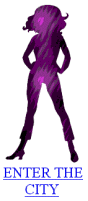 .
.
Cthonia Institute
A cyberspace retreat for women which focuses on personal growth, rational philosophy and the art of being a woman in mind, body, and spirit. No trivia or advertising.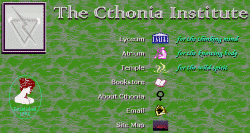 .

chickclick
A hip woman-centered web portal with links to all kinds of interesting resources and web happenings.


.
.
.
.
.

FeminaNet
FeminaNet, is a list where you can ask other women online for help finding sites for your personal requests (from health questions to consumer information), academic research (statistics, biographies, current issues), and work related needs (profiles of companies, networking and technology issues). Women helping women find the sites they need - that's FeminaNet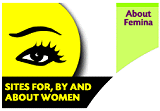 Femina

FEMINIST.COM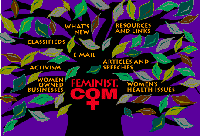 Janis Links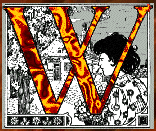 lawgirl.com
A little legal advice (including copyright info and law links) blended with arts and entertainment.


.
.

NetGuide
An excellent jumping off point and powerful search tool for women seeking
information through the Internet.

Online Collection of Women's
Writing and Resources
(text only)

Women Connection Online
The premier community of professional women and women business owners containing current news, resource library, events calendar and livelydiscussions.


.

Women's Access
A comprehensive guide for women,
to resources on the Internet.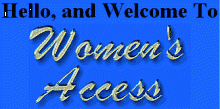 Women's Issues by Nerd World Media

women2women
A community by women, for women, and about women. A safe place for
mature, adult women to discuss real women's issues, to have fun,
to network, to share problems and answers.
A Womyn's Place


.
.

Women's Resources: Multipointer Sites
Check out creator Rowan Fairgrove's home page for many more cool links.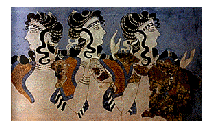 WWWomen
The Premier Search Directory for Women Online!


.
.

Women's U
The first virtual educational community by, for and about women. Women's U. offers free and for-fee teleclasses on a variety of topics, including: finance/prosperity, spirituality, health/vitality, parenting, creativity, and business building. All classes are led by trained personal and business coaches. Women's U. also offers other opportunities for women to connect with each other, including a free newsletter and a quotecard service.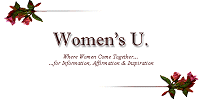 ---