|| 1. Great Jumping Off Points || 2. Women's Organizations ||
|| 3.Women's Online Magazines, Journals & Business Resources ||
|| 4. Women's Politics & Activism || 5. Women's Web, Online & Computer Resources ||
|| 6. Women's Home, Family & Health Resources || 7. Wild, Wooley, Wicked & Just Plain Fun ||

Category III. Women's Online Magazines, Journals & Business Resources
Advancing Women
An International network and resource site for women in the workplace.

Conari Press
An independent publisher with a great selection of books
written by and/or for women and feminists. We reviewed several of their titles.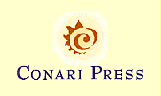 Digital Women
A great jumping off resource site for women in business offering a free newsletter and a free listing in their Digital Women Directory.

Electra
An excellent source of information on a wide range of career topics including a huge jobs listings database which interacts with an online resume builder, a job search agent which sends position openings tailored to individual users via email and a job postings form for employers.

Feminist Bookstore Index

Go, girl! Magazine
An online magazine dedicated to getting women of all ages and fitness
levels involved in sports, with a focus on "real" women (as opposed to
models and professional athletes).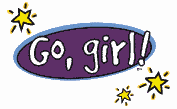 Gender-Related Electronic Forum
(text only)
An extensive, alphabetical listing of publicly-accessible electronic forums (or "lists") related to women or to gender issues.

InterMountain WOMAN
A magazine dedicated to woman's voice. No diet, no romance, no stereotype. Just writing, art, and photography by women, for women.

Kaiser Research and Information
A women-owned, research service company assisting
businesswomen to develop, expand, and run their businesses
through the use of research and information.

MidLifeMentor.com
A much needed resource that provides coaching, mentoring and in-depth resources for women at midlife to enable them to re-envision the second half of their lives.


.

Resources for Women Business Owners
A wealth of resources and related link presented by the Women Business Owners Corporation.

ROCKRGRL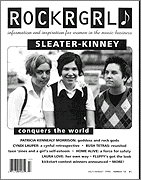 UnderWire
A slickly produced, multi-topic online magazine in which
women writers reflect on their lives and the world around them.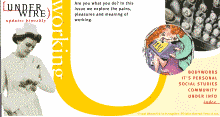 .

Voices of Women
Wisewoman Values
Picture opening your mailbox and receiving an envelope full of product offerings,
aimed at consumers who buy from socially responsible companies. That's the
concept behind this website and organziation dedicated to building mailing lists
of socially responsible businesses and product offerings.

Cinema~Women/cinema
The online home of a monthly newsletter offering critical essays
on films that emphasize the multiplicity of feminisms throughout the world.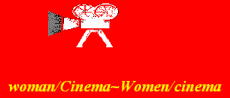 Women in Business
An extensive resource site for women in business.

Women Online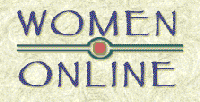 Women's Wire
WOWFactor.com
A site offering free hosting and other web-related services for
women-certified businesses with a vision of "shaping the profile
of the World Wide Web by delivering content, contacts and commerce to women."


.


---